Why Buy Rudy Project Sunglasses

ALL OUR RUDY SUNGLASSES HAVE STATE-OF-THE-ART SUNGLASS TECHNOLOGIES TO GIVE YOU EXTREME COMFORT AND SAFETY

No more fogging, only complete crystal vision. Our Rudy Project vent controller is designed to adjust the airflow through the lens to reduce thermal shock, prevent misting, and ensure perfect vision and totally comfortable ventilation.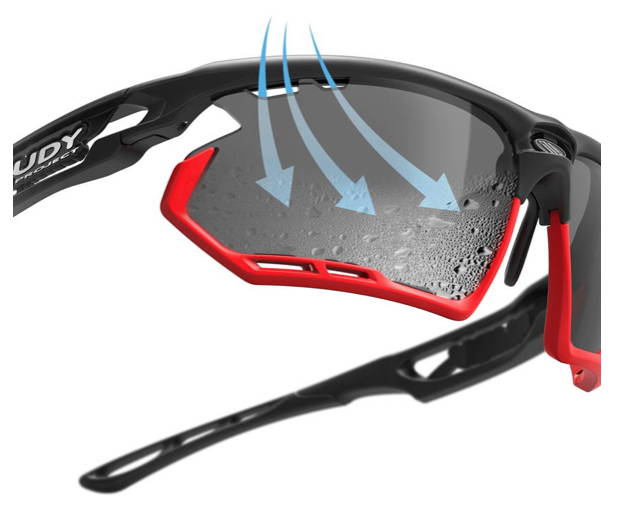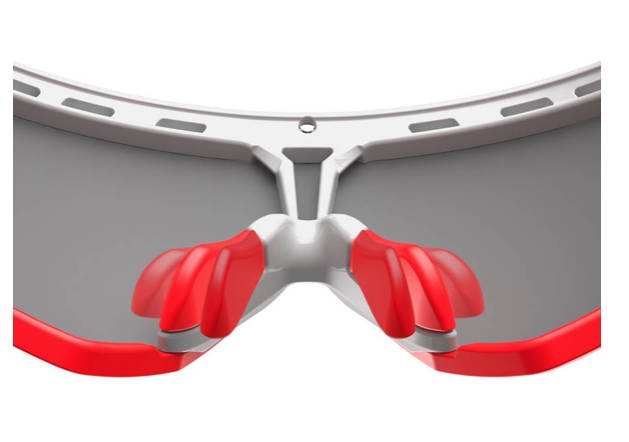 The soft adjustable nose pad offers an exceptional fit for any shape of face. You can simply adjust the nose pads yourself easily. Twist them turn them. Move them up or down to create the perfect fit. The silicon nose pad ensure a super soft feel but also grips your nose to help prevent it from sliding down your face.
Our nose pads with their adjustability are even ASIAN fitting 
360 DEGREE
ADJUSTABLE TEMPLE ENDS
The 360° Fully adjustable temple ends can be angled in any direction including wrapping around your ear. It's easy to adjust these with your fingers and will stay in place until the user needs to change them again. The T-Lock - they can be replaced or changed to completely customised the look of your sunglasses even at a later date. The soft silicon temple is also comfortable and soft over the ears.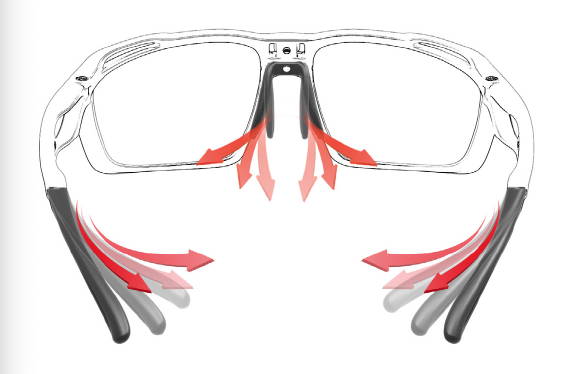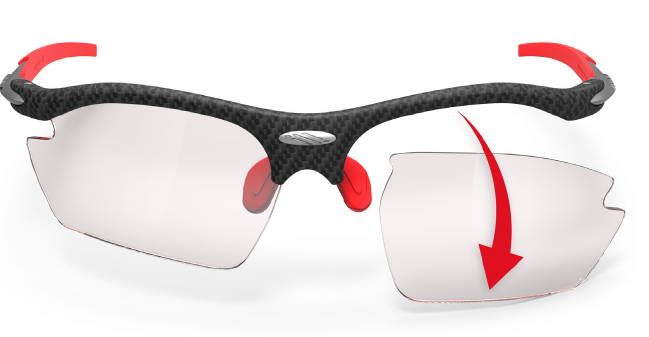 Change your lenses is easy and simple! The interchangeable lens system allows you to change the lenses on our SPORTS models only to another tint. You may have photochromic lenses and want to change to a polarized lens then no problems. If you scratch your lenses you can also replace them under the RLG programme
The innovative PowerFlow system features vents scientifically placed on the temple tips, on the front chassis and on the lens to enhance air circulation while ensuring maximum aerodynamic efficiency and without disturbing vision.